5 Tips to Keeping Leather Seats Clean
Nov 28, 2017
Leather seats are luxurious and comfortable. They make a perfect upgrade for any vehicle, and they're very easy to keep clean. You don't have to worry nearly as much about stains and smells like you do with fabric seats, but leather seats also have their own challenges. Keeping your leather seats clean and looking beautiful is a task worth undertaking. Here's how: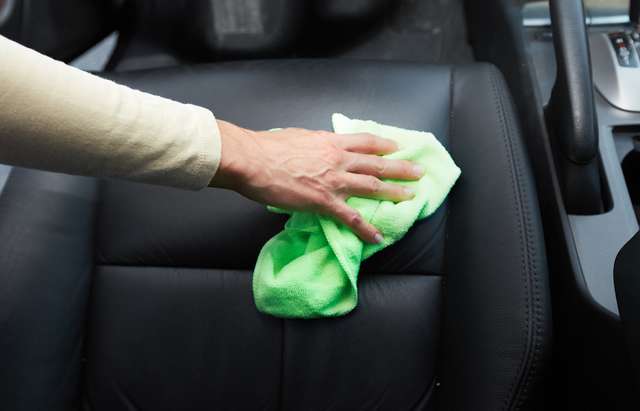 5 Tips to Keeping Leather Seats Clean
Vacuum Regularly: Leather seats may be very resilient, but damage from abrasive detritus in your car can scratch and dull the surface. Be particularly wary of introducing sand, dirt, rocks, or other abrasive materials to your car and leather seats. Regularly vacuum your car, including the seats even when they look clean. This will prevent scratches and buildup.
Keep Dry: Leather is resistant, but water and liquids can actually stain and damage leather if left on too long. Dry off seats if they've been exposed to liquids, and use only damp cloths and sponges when cleaning.
Cleanse: You can buy fancy leather cleaners or you can use gentle dish soap and water. Follow Tip #2 and be sure to keep the sponge or cloth damp, not soaked or dripping. Carefully wipe the seats, and don't forget the grooves and seams. After the cleaning solution, wipe with a damp rag (just water) and then finish with a dry cloth to absorb any leftover moisture.
Treat Stains: Baking soda is perfect for removing grease or oil (hello French fries). A non-gel toothpaste can scrub away scuffs and caked on stains without damaging the leather. Keep baby wipes or disinfectant wipes on hand in your car to deal with quick spills.
Condition: Conditioning your leather can keep it shining, supple, and stain-resistant. You can buy leather conditioner at an auto supply store, or you can use vegetable oil in modest amounts. Dip a paper towel or soft cloth into the oil and wipe over your leather seats. Follow with a dry cloth to gather any residual moisture.
With some easy and regular maintenance you can take care of your leather seats for years to come, keeping them fresh and stain-free. All it takes is some preparation and dedication to leather seats that will look brand new, even years after you purchase your car. For more tips and help keeping your car in top condition, come talk to the experts at Viking Auto.
Leave a comment