Easy DIY Car Hacks
Oct 18, 2017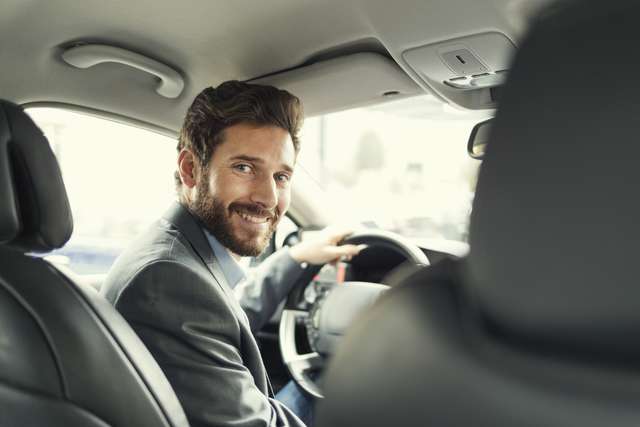 Your car is probably one of the biggest purchases you own, and such a big part of your life. You rely on your car to get you where you need to go, and it becomes a sort of traveling piece of home. How can you keep it looking, feeling, smelling, and operating nicely? We have a few ideas to share today!
Eliminate Trash. Trash accumulates in our cars, whether it's from drive-throughs, kids in the backseat, searching through a backpack for a pen, or just everyday clutter. There are two ways you can keep your car a little more trash-free. First, do a sweep of your car each and every time you fill up with gas. Dump all the trash into the bins by the fuel pump and feel accomplished. Then mount an adhesive hook on the side of your center console or the back of a seat and hang a small plastic trash bag there. When you have a place for trash it's less likely to end up on your floor or stuffed under a seat.
Use Seatbacks. Start using the backs of your front seats to make your car more efficient! If you've got young kids, maybe you'd like to create an iPad holder so they can watch their favorite cartoon on that long drive. Older kids might use a back seat organizer for coloring supplies, toys, snacks, or other essentials for the road trip. Maybe you can use hooks to hold grocery bags so they don't spill around in the backseat.
Easy Fuel Efficiency. You can immediately improve your fuel efficiency by using a fuel additive. There are pill or liquid forms that will help your fuel run more clean and keep your miles-per-gallon high. It takes 30 seconds each time you fill up, but it can make a big difference.
Use the Trunk. Buy or create some organizers for your trunk and see how much more space you can use. You can find trunk caddies, regular plastic bins from the dollar store, or even just cardboard boxes in sizes you'll use. You can store cold weather tools, emergency kits, sports equipment, a diaper change station, or grocery bag holders. All up to you!
Spill-Proof. Place silicone muffin liners in your cupholders, which are easy to remove and wash in a dishwasher when you encounter spills. It's also a good idea to keep baby wipes or disinfectant wipes under your seat so you can rapidly clean up any spills to prevent sticky stains.
We hope these car hacks can make your driving experience just a little bit better.
Leave a comment